LOVING GOD. LOVING PEOPLE. MAKING DISCIPLES.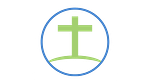 Gospel Centered, Gospel Driven
The word gospel means "good news". The good news of Jesus' love for us drives everything we do. It is the entire reason we exist. We invite you to discover why the Gospel is the absolute best and most important news you will ever hear. But we warn you — if you take it seriously, it will change everything…
Our goal isn't to simply attract attenders. Instead, we want to obey Jesus' command to help people develop into disciples who are equipped and empowered to develop more disciples. So, we divide Sunday mornings into two time slots: a large group time with singing and teaching followed by an encouraging small group time we call "DIG DEEPER" Groups.
Join us this Sunday @ 10:00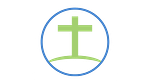 What People Are Saying...
Thank God for Online Church! I was looking for a church home when the pandemic hit and from the first moment I logged in, I felt loved. The sermons and breakouts work together brilliantly; I can talk face-to-face with other believers about any questions or sticking points I may have. That helps the sermon's lessons stick more solidly for me.
Wow! I've been a Christian for most of my life, but now I'm learning as much as ever. I am thankful for a pastor who seeks God's council with all of his heart and then lays his heart before us.
I'm so thankful to have found this church! This is truly a Christ-centered community with a genuinely kind, welcoming, and loving congregation. Pastor Michael's leadership has sparked spiritual growth and a renewed passion for discipleship for me.